Enterprise credit rating certificate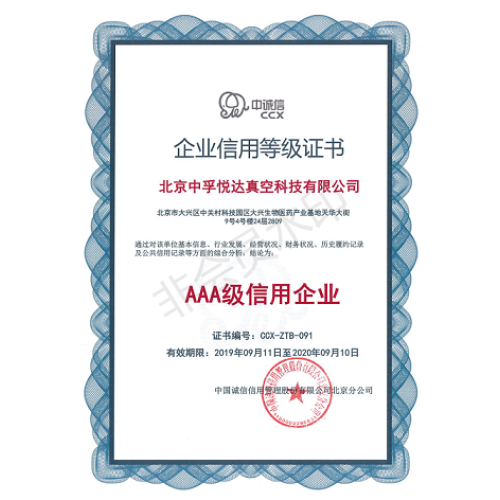 Period:
2019/9/11 - 2020/9/10
Certification bodies:
China chengxin credit management co., LTD.
Organization Phone:
010-66428877
It mainly collects corporate credit status and financing solvency, creditor's rights management information, debt management and contract performance information, public record information and financial information, and carries out scientific evaluation through enterprise credit evaluation model to determine its credit rating and financing solvency level respectively.
AAA is the highest level.Have very strong economic solvency, credit status is very good, credit system science, standard.Good sense of social responsibility, strong ability and willingness to fulfill relevant contracts, minimal risk of default
Name:

Tony . Tian
Tel:

0086-0312-3812612-812
0086-13810086488
0086-010-60274612
Email:
Address:

4-2809,biomedical base,Daxing district,Beijing,China.